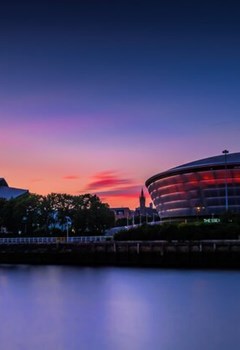 4th November 2020
COP26 in Glasgow is one year away - so where are we on the path to a zero carbon future? In this first episode, the Local Zero team tackle the big questions on climate change, and start to explore how local 'place-based' solutions may hold the key.
Episode 1 contributors:
Renee Van Diemen a senior scientist from the Intergovernmental Panel on Climate Change (IPCC)
Sam Gardner, Scottish Power's Head of Climate Change & Sustainability, and chair of the Edinburgh Climate Commission
David Reay, Chair in Carbon Management & Education at Edinburgh University
Erin Curtis, aged 16, volunteer coordinator for Glasgow Youth Strikes
Angus Miller, Glasgow City Council's Environment, Sustainability and Carbon Reduction Chair.