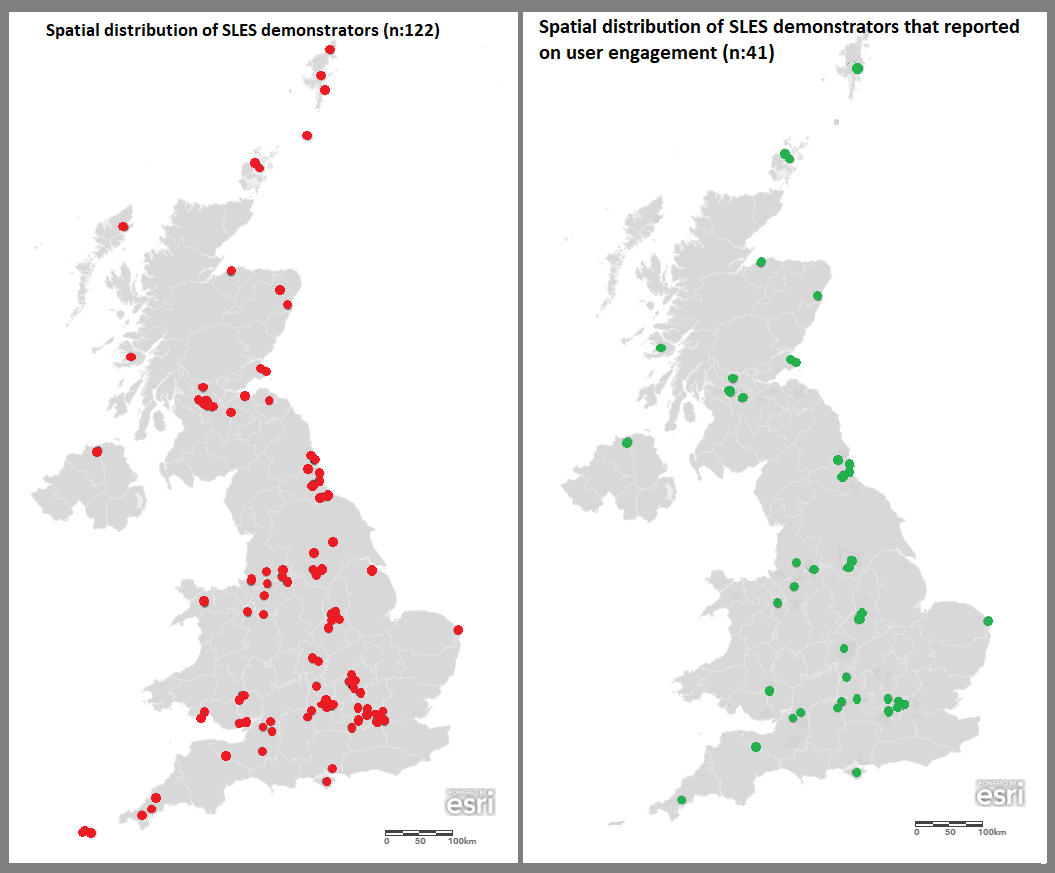 By Rajat Gupta, Oxford Brookes University
Currently users of energy have low levels of trust in utilities and rarely engage in energy markets. However, successful deployment of smart local energy systems (SLES) is reliant on user engagement.  A recent conference paper from EnergyREV researchers investigated the prevalence of user engagement and its evaluation in SLES initiatives undertaken in the UK over the last 10 years.
The conference paper was presented at the recent 'Energy Evaluation Europe' conference 2021 that brought together energy policy makers and program managers, with evaluators, academics and energy professionals to explore the role of energy evaluation in accelerating energy transition for all through effective policy making.
Data was gathered across 122 SLES projects in the UK that received some form of funding, deployed multiple-vectors and had included innovative use of data, digitalisation or innovative energy management system. Interestingly, only 30% of the SLES projects provided evidence of user engagement and its evaluation, and these were concentrated in a limited number of geographical locations - Scotland, Southeast and Southwest England.
Five user engagement pathways were identified for citizens and communities to engage with their energy systems. These included informing, such as through media, social media, communicating, such as through workshops and fairs, involving through consultation, empowering through sharing of energy and through technical means such as online dashboards. Evaluation methods included questionnaire surveys, interviews, focus groups and monitoring.
There was a distinct lack of longitudinal engagement and evaluation to capture 'user journey' as SLES projects developed over time, possibly due to project timescales, limited budget and expertise. The research recommended that the next generation of SLES initiatives be multi-actor - that include local actors such as community energy groups as intermediaries, local authorities as policymakers and academic institutions as independent evaluators, to stimulate longitudinal engagement and evaluation.
The recording of the conference paper is available here (from 15 minutes).
The conference paper can be downloaded here: Evaluation of user engagement in smart local energy system projects in the UK 
For further details, please contact Prof. Rajat Gupta: rgupta@brookes.ac.uk