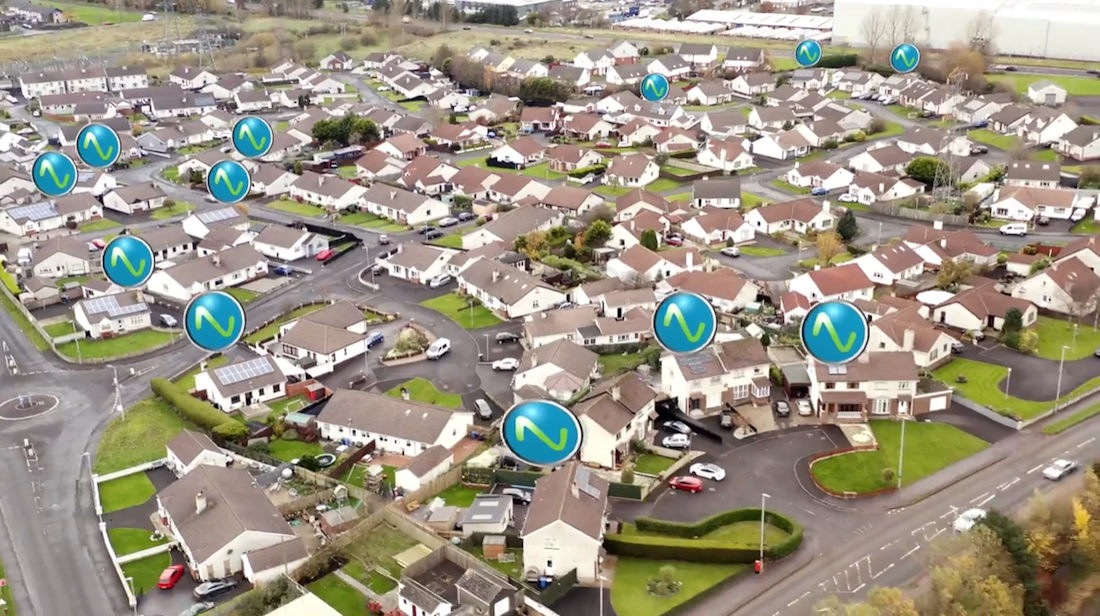 The GIRONA Project Team
31 January 2022
Project Girona, a pioneering project responsible for creating Northern Ireland's first smart electricity microgrid, has announced the conclusion of the installation phase of the project, which has delivered energy bill savings of almost £12,000 for participants to October 2021.
Project Girona is providing smart, affordable, green electricity every day to those involved. Solar panels have been installed along with a smart storage battery to 60 properties and commercial premises in the Coleraine area of Northern Ireland between February and September 2021.
Combining renewables, energy storage and smart grid technology delivers cleaner and lower-cost energy to business and domestic consumers. Project Girona enables users to generate and store their own renewable energy, generating an estimated saving of 40% - 60% on their standard electricity bills. The recent rises in energy prices are a clear signal that new, innovative approaches are needed.
Using the solar panel/smart battery solution and software, it is estimated that properties participating in Project Girona have saved almost £12,000 on electricity bills by generating 64,000kWh of renewable energy, providing 50% of the total electricity consumption for the Girona cluster. A cluster is a group of homes and businesses that share their renewable electricity, creating even more value.
The Project Girona cluster has also saved 13.6 tonnes of CO2 by generating renewable energy instead of power stations that import expensive gas and create carbon when they burn it. The Girona cluster also exported 14,000kWh of electricity back to the grid, so other consumers could use the clean, green electricity generated by the cluster.
Following the recent COP26 Climate Change Conference and the release of the NI Energy Strategy, it is undeniable that alternative energy solutions bringing smart renewables to homes and businesses must play a key role in contributing to the Net Zero target. In order to succeed in this goal, the existing networks and systems that are used to transmit and distribute power will need to be revolutionized and Project Girona is at the forefront of this revolution.
Find out more at gironaenergy.com
The GIRONA project has been running from March 2020 with field installations starting in February 2021. The Project concludes in 28 May 2022 with the final report submitted in August. You can obtain further information from Riki Neill or Jolene Kelly at RNN Communications jolene@rnncommunications.com