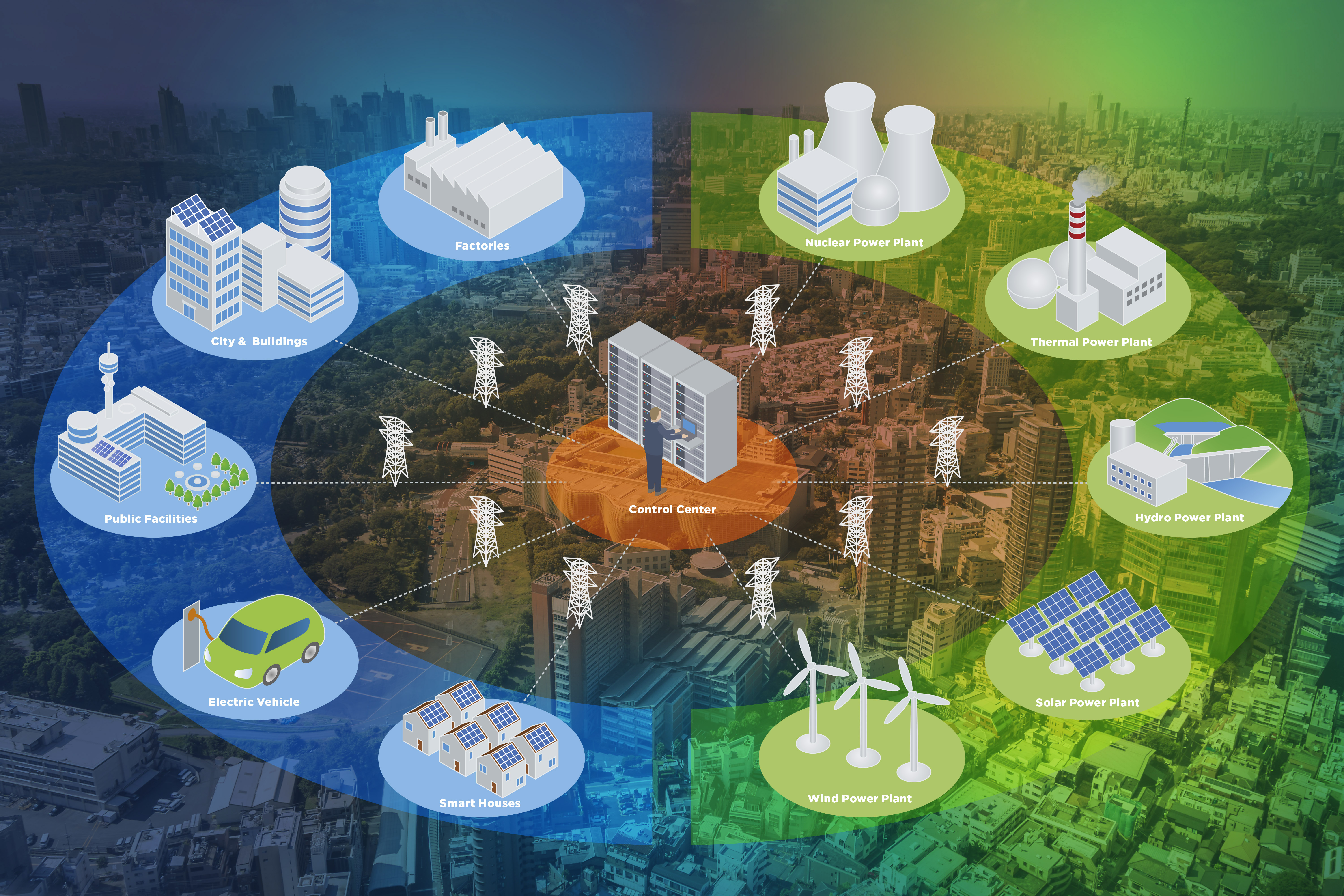 By Dr Jeff Hardy - in collaboration with Dr Steve Hall, Professor Jillian Anable (both University of Leeds) Dr Christoph Mazur (Zero Carbon Rugeley project lead, Engie), and Dr Mark Workman (Foresight Transitions)
On the 23rd March 2021, together with colleagues and Atkins and the Energy Institute, we launched a 16-page report summarising five years of research and collaboration, exploring what net-zero means for the energy sector. The report, 'Utility 2050', is built on academic papers, empirical reports, workshops, surveys and interviews, all summarised on the Foresight Transitions webpage.
This 'Utility 2050' is a case study on what you can achieve with like-minded researchers, a shoestring budget and some excellent ideas. Our premise was that net-zero requires a rethink in energy market structures, business models and policy and regulation. This rethink is in the context of an energy sector facing an innovation dilemma. It is challenging to plan for and regulate the energy market even just a few years ahead, let alone 30-years ahead to the 2050 net-zero target.
We structured our research around five questions. In this blog, I'll quickly run through our findings, highlighting the relevant underpinning research. Our questions were:
What is the size of the prize for future net-zero energy utilities?
Which business models can capture this value?
What technological barriers exist that could hold back progress?
Which energy business models will consumers select?
How can we innovate responsibly?
Size of the prize - Utility 2050 identified up to £21 bn per year of new value available to energy utilities by 2050. We used a value pools approach to derive this value and published the finding in Applied Energy. The value pools approach gives insight into the form of new value, the size of the 'pool', and the robustness of the value (e.g., it features in few or multiple future energy scenarios). Of the six identified value pools, energy services, which consisted of heat and transport electrification with associated energy management and efficiency gains, was the largest and most robust.
Business models - Together with experts in a co-creation process, we identified five energy business models that could capture the new value available. These were:
Pure low-carbon generator - Producing low-carbon power and selling directly to large customers or wholesale market.
New Electrifier – A traditional utility helping consumers switch to electric heat and mobility, including installing equipment and automating DSR.
Peer to Peer - P2P customers directly buy, sell or swap electricity with each other.
Energy Service Company - An ESCo delivers energy services to customers, such as comfort and illumination, rather than energy units like a traditional supplier. 
Third-Party Control - A third party, such as a price comparison website, takes decisions on consumers' behalf, like automatically switching energy supplier.
Technology is not a barrier - We undertook an expert panel survey to determine the readiness levels of enabling technologies in the energy system transition. The study, published in Energies, found that experts judged all critical technologies for the energy transition to be at least at the demonstrator stage. So whilst technology is not a barrier, we need innovation focusing on market reforms and energy sector regulation to optimise assets in smart local energy systems. This accords with the work undertaken in the PFER programme demonstration and design projects, which are implementing and integrating technologies that are already available or demonstrated.
Does anyone want new energy business models? - We surveyed a representative sample of UK bill payers to see how they responded to new business models in the energy system and published the results in Nature Energy. We found innovative domestic energy contracts appeal to a substantive but finite segment of younger, high education, higher-income consumers. Consumers who rent their homes could be excluded from these models. Some consumers that own homes do not trust the energy market, and others are too satisfied with current arrangements to try new offers. Without anticipatory regulation and a body capable of reforming the retail market, the UK risks exacerbating existing social inequalities, limiting the demand side's contribution and locking some consumers out of the energy transition.
Responsible innovation - To understand the actions required to catalyse business model innovation and protect consumers, we ran a series of UK and international 'Decision Theatre' workshops with expert stakeholders (a Decision Theatre is a workshop where you lock-in participants until they consent upon 'decisions'). Our work, published in Energy Research and Social Science, concluded that four decisions are required:
Carbon pricing and/or whole market reform is required.
Net-zero transport and heat required clear signals and strategy.
Enable innovation whilst protecting consumers in the retail market.
Platforms for energy system flexibility are required.
Whilst the Utility 2050 project was agnostic to national vs. local energy systems, many of the findings are relevant to the work of EnergyREV. One of the strong overlaps is around future energy system governance, and this is something we will be exploring in the second half of the EnergyREV project. Stay tuned for more on this.