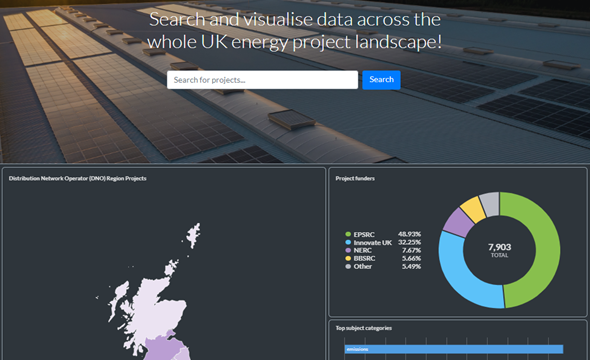 Richard Hoggett, Research Associate, Welsh School of Architecture, Cardiff University
29 April 2022
Early this month saw the launch of CoPED – the Catalogue of Energy Data Projects.
This resource, developed by researchers from EnergyREV's Cyber-physical systems team with support from BEIS and Energy System Catapult (ESC), is a free online data portal that can be used by energy stakeholders to examine the UK energy project landscape. This recent blog from Dr Alison Halford provides more detailed background on CoPED.
The launch event was hosted by the ESC. You can watch the recording below, and download the slide pack. You can also access the CoPED platform from here.