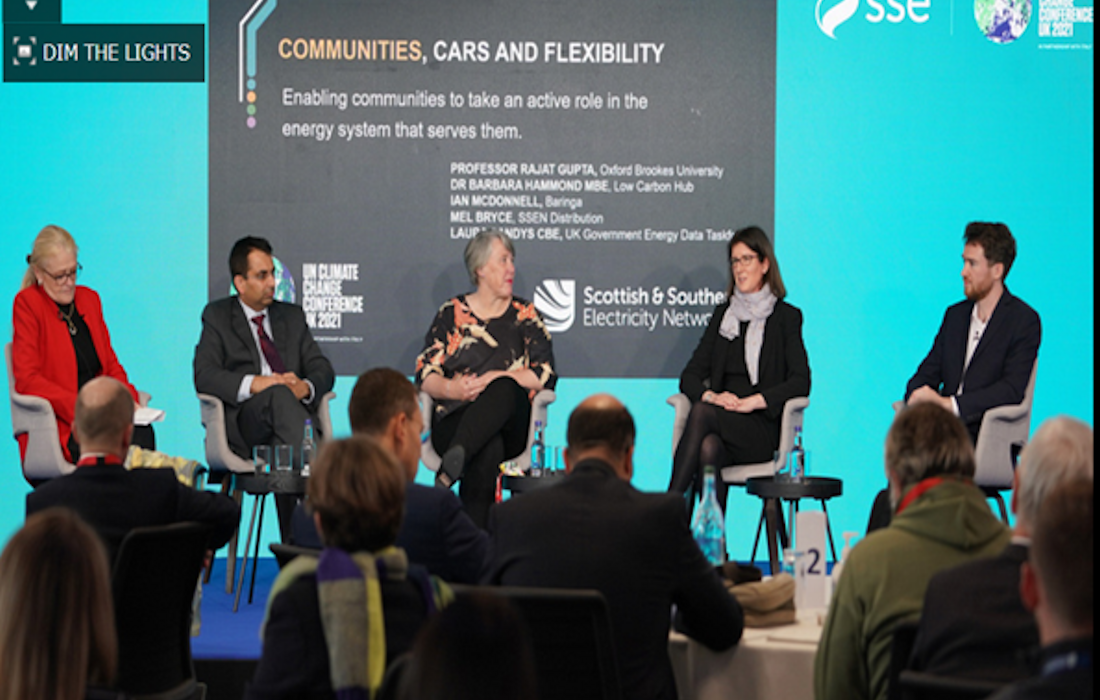 Professor Rajat Gupta, Professor of Sustainable Architecture and Climate Change, Director of OISD and LCB Group, School of Architecture, Oxford Brookes University
29 November 2021
I was involved in two panel discussions at COP26, considering the key issues for ensuring proper integration of climate adaptation in buildings and how communities can work together to play a more active role in the future energy system.
On 4th November, I was invited by Scottish and Southern Electricity Networks (SSE) to talk about 'How communities can co-ordinate and collaborate to play a more active role in the future energy system' as part of COP26 Innovation Hub on 'Communities, Cars and Flexibility'.
I spoke about the community participatory mapping and local area energy mapping work that I have been undertaking as part of EnergyREV and Project LEO.
With the United Nations Environment Programme (UNEP) I joined a panel discussion on 'climate change adaptation for the built environment' on 8th November in the Buildings Pavillion of COP26 in Glasgow. The event titled "Buildings and Adaptation: a call for action" was organised by the GlobalABC Working Group on adaptation with a view to launch a global campaign on 10 principles for action for adaptation of the buildings sector. I spoked about my recent UNEP report on 'Practical guide to climate resilient buildings and communities'.
The events were well-attended by policy-makers, business and voluntary sectors. Interestingly both panels had a strong focus on localisation and human aspects of energy systems and climate change adaptation. The LEMAP tool for local area energy mapping drew considerable interest from the audience for preparing local roadmaps for achieving net zero.