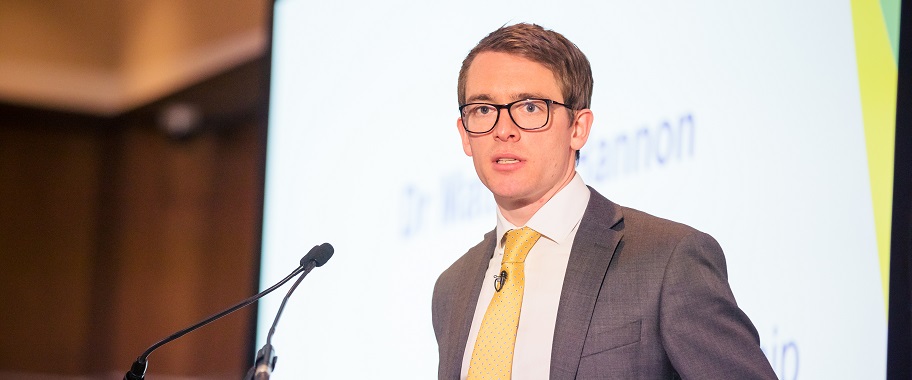 Matt Hannon, Director of Research and Senior Lecturer at the Hunter Centre for Entrepreneurship, University of Strathclyde's Business School
What is your current role at your Institution?
I work as Director of Research and Senior Lecturer at the Hunter Centre for Entrepreneurship, within the University of Strathclyde's Business School; a collection of scholars examining entrepreneurship, innovation policy and business strategy.
My research examines the policy and market conditions necessary to accelerate low-carbon energy technology and business model innovation. Within Energy-REV I am Co-Investigator in research on business and finance, as well as policy and regulation. Outside the university, I am a council member for the British Institute of Energy Economics and a trustee for the community energy charity South Seeds.
How does this role build on previous work?
My work with Energy-REV builds upon a recent project undertaken through the UK Energy Research Centre (UKERC) on Community Energy Finance (2016-2019), where we sought to better understand how community business models and finance strategies are adapting to major changes in government policy (e.g. scrapping of the Feed-in-Tariff). You can read more about this in a recent blog, which builds upon four in-depth community case studies, and our Nature Energy paper that provides analysis of our UK-wide community energy finance survey.
Prior to this, I had undertaken research into Energy Service Companies (ESCos) and how a wide range of organisations (e.g. utilities, councils, communities) were looking to deliver energy services to consumers as opposed to units of energy – potential a key focus of Energy-REV's empirical work. I published on variety of issues including: a) policies to support ESCos; b) different types of Local Authority led ESCo models; and more broadly, c) the role of business models innovation in driving wider sustainability transitions.
Finally, I worked with Prof. Jim Skea on the Energy Strategy Fellowship (2012-2016) where we examined ways of improving the effectiveness of energy innovation policy, which culminated in the book Accelerating the Energy Revolution. The lessons outlined in this book have direct relevance for how innovative smart local energy demonstrators are funded through UKRI's Prospering from the Energy Revolution (PFER) programme.
What is the most exciting thing about the research that you have done to date?
I am excited about any opportunity I have to use my research to shape the 'real world' for the better. The most exciting work I am currently engaged with is as a member of Scottish Power Energy Networks' (SPEN) Customer Engagement Group, advising on their 2023-2028 business plan that will be submitted to Ofgem's RIIO-ED2 price control. Responsible for supplying 3.5 million homes, SPEN must contend with a mind-boggling diversity of complex issues to ensure they deliver a business plan that maximizes cost-effectiveness, customer satisfaction and innovation, more than five years into the future. I'm delighted to advise on their business planning and believe EnergyREV will be of significant benefit to them as they plan forward.
I am also very actively engaged with policymakers. Recently I was invited to share expertise with the Labour Party, as well as the Scottish Government's Just Transition Commission, on the role of local energy business models in driving a transition to a greener and fairer economy.
What skills and perspectives are you bringing to EnergyREV and how do you think being involved in EnergyREV will help going forwards?
Whilst my expertise broadly covers the domain of energy innovation, I focus mostly on the inter-section between energy policy and business. Consequently, I typically think of these dual worlds as intertwined and co-evolutionary; simultaneously influencing and being influenced by one another. For example, government policy is designed to fit the existing or emerging needs of business, whilst business adapts to the existing or emerging policy framework. They form a kind of 'yin and yang', which together drive energy system change. I am therefore very excited to be working as the lynchpin between EnergyREV's two work packages on energy business and policy, helping to ensure they are fully integrated.