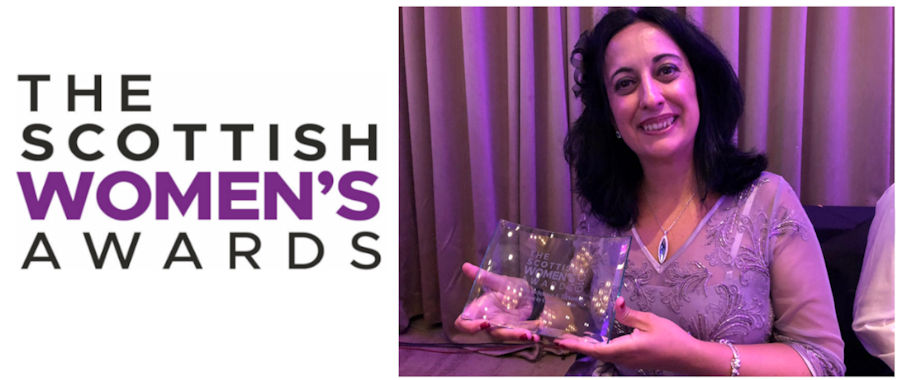 What is your current role at your Institution?
I am Director of the Research Centre for Carbon Solutions (RCCS) at Heriot-Watt University.  RCCS is an interdisciplinary centre focused on realising energy transitions to allow decarbonisation across all sectors.  Our research and innovation programmes include process and system integration for scaling up of low carbon technologies. RCCS has over 50 researchers, including 20 staff and more than 25 PhD students in areas covering science, engineering, economics and policy and we have an extensive network of industrial partners.
Recently, I have taken up additional responsibilities as Associate Principal for Global Sustainability, with the objective of providing leadership for the University's approach to sustainability across our global community.
How does this role build on previous work?
I was previously Assistant Deputy Principal (Research & Innovation) at Heriot-Watt University.  Key strategic responsibilities included the development of university wide initiatives in the UK, Dubai and Malaysia to strengthen intercampus research activities.
I am really excited about my new role as Associate Principal and the opportunity of building upon my previous work on university wide initiatives together with my background in energy to demonstrate the global impact of our research in global sustainability.
What is the most exciting thing about the research that you have done to date?
One of the most exciting things is when we progress projects from low Technology Readiness Levels (TRLs) to pilot scale.  It is really gratifying to see how ideas that started as blue sky research get real traction with companies and move into pilot plants and beyond. For example, the RCCS team recently demonstrated an engineering process to recover waste heat energy from data centres and convert it into zero-emission cooling and power provision. We have launched the world's first commercial demonstration facility in Malaysia, which has attracted investments to build South East Asia's largest sustainable data centre……….and last month it was announced that we were finalists in 6 categories of the Institute of Chemical Engineering (IChemE) Global Awards and the Institution of Engineering and Technology (IET) Innovation Awards.  Fingers crossed on the 7th and 13th November!
What skills and perspectives are you bringing to EnergyREV?
In EnergyREV I am leading research on system level scale-up of Smart Local Energy Systems (SLES).  Here, we are looking at understanding the technical barriers of SLES by evaluating case studies.  We will build knowledge for understanding scale-up and the associated novel system integration technologies, as well as evaluating new approaches.
I bring to EnergyREV my wide range of experience in developing low-carbon systems for electricity, heat/cooling and transport, ranging from technology, process and systems integration and scale-up. My contributions are in systems/process intensification and integration to provide holistic multi-vector systems. 
Mercedes was recently named winner for services to science and technology and the 2019 Scottish Womens Awards which celebrated achievements of women entrepreneurs, business women, professionals, civil servants, charity workers and others that make Scotland a great and more equal place to live and work.