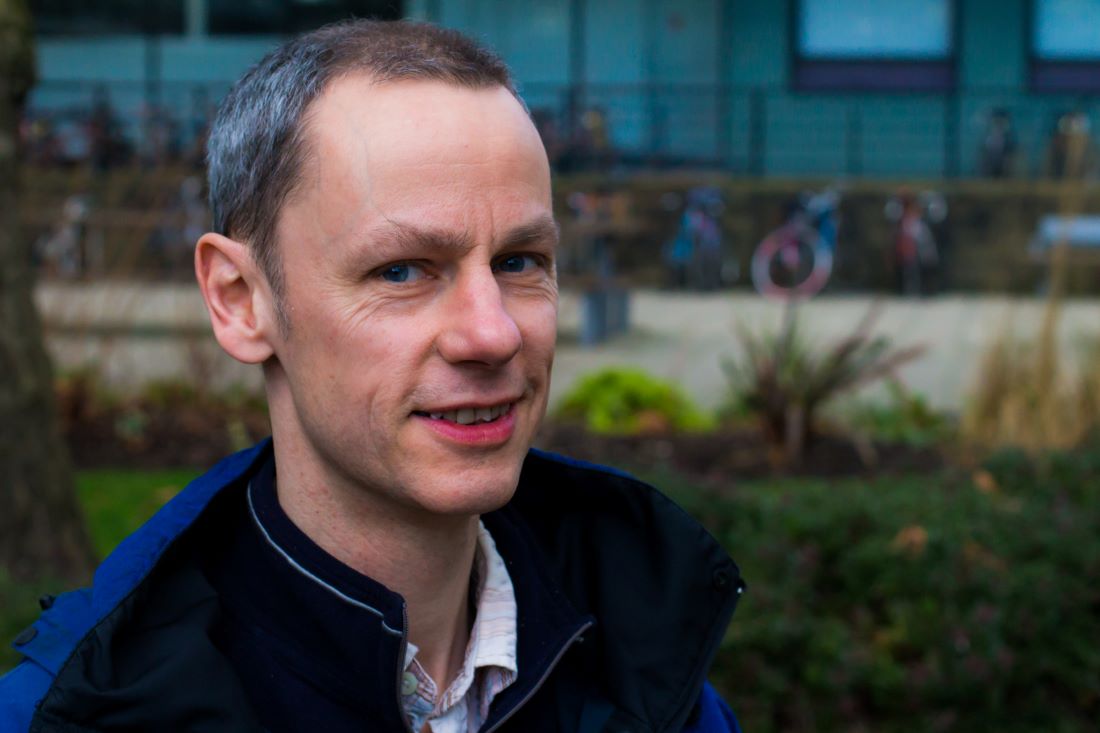 Timothy Braunholtz-Speight, Research Fellow, Tyndall Centre for Climate Change, University of Manchester
14th December 2022
What is your current role at your Institution?
I am a Research Fellow at the Tyndall Centre for Climate Change, University of Manchester. Smart local energy systems that are already up and running have been the main focus of my research for EnergyREV – how they operate, what their plans for the future are, and how they can overcome obstacles to increasing the role that SLES play in the energy transition.  
This research has involved interviews – published in a report and briefing paper on the EnergyREV website; and workshops on overcoming the obstacles. These workshops will be incorporated into an academic paper, which I am working on at the moment. 
I'm also looking at how citizen finance – crowdfunding, community shares etc – might be used to support the development of SLES in the future; and at what difference this might make to where the money in the energy sector goes. Balancing efficient financing with a fair distribution of the value created by SLES is – I think – one of the key challenges for the energy transition. This research into "Smart Local Energy Finance" is a small contribution to meeting that challenge.  
How does this role build on previous work?
I previously worked on a study of community energy, which established the first publicly-available UK-wide survey on the finances and business models of community energy projects. 'Local' and 'community' energy are not always the same thing – my quick summary is that 'local' is often more about a scale of operation, and 'community' is usually more about who owns and runs the project (more in depth exploration of what 'local' and SLES means is available!). But many of these projects share similar challenges, and opportunities, as a result of working at a smaller and/or local scale.
What is the most exciting thing about the research that you have done to date?
Consistently the most exciting thing is listening to people in the local energy sector talk about their plans and ideas for the future. So much creativity, desire to improve, and, well, energy! Yet all grounded in the day-to-day practicalities of making stuff work.   
I'm also excited about the 'smart local energy finance' project – there are some fairly clear pictures emerging of who buys community shares in energy projects, and how citizen financing might support the development of SLES in the future. Watch this space for more words on this…   
What skills and perspectives are you bringing to EnergyREV and how do you think being involved in EnergyREV will help going forwards?
As well as local and community energy, in recent years I've studied community businesses in housing and transport, crowdfunding, and community land ownership in Scotland. I've also used different methods and theoretical approaches – and longer ago I worked in international development and politics. I have learnt a lot from this diversity of experience – comparing different methods, theories and 'sectors' helps you understand them. When it comes to these different community initiatives, every sector has it's particular issues, but there are commonalities related to being small organisations trying to make change 'from below' in a relatively centralised country like the UK.