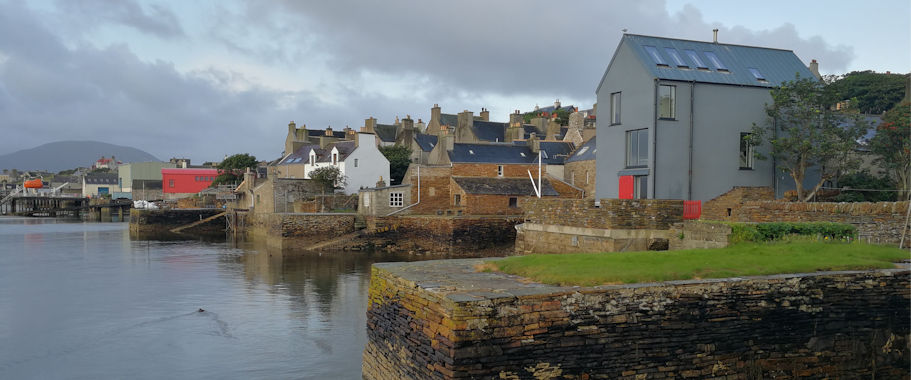 EnergyREV Research Director, Rebecca Ford, and Research Associate, Callum Rae, visited Stromness in Orkney in September to meet with representatives from ReFLEX, the PFER Demonstrator project based in the Orkney Islands.
Rebecca and Callum presented an overview of the EnergyREV Consortium and its aims and objectives which prompted some very useful and informative discussion on shared areas of interest and expertise, and opportunities for future collaboration and support.
Meetings took place with a range of ReFLEX project partners where presentations were made on the fantastic work that is underway and the plans for the coming months. Local electricity, transport and heat networks are being interlinked into one system to in this unique part of the UK to produce a smart local energy systems that can be learnt from in other areas.
Rebecca and Callum thoroughly enjoyed the visit and left with plenty of ideas for future engagement and collaboration – not to mention ambitions to return to the Orkney Islands as soon as possible!
Many thanks to the ReFLEX team for their time and Orcadian hospitality.