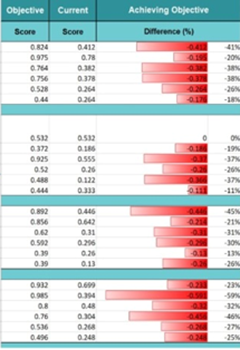 Bjarnhedinn Gudlaugsson, Christina Francis, Camilla Thomson and David Ingram
24th March 2023
The MCA-SLES tool is an assessment tool for smart local energy system (SLES) projects to assess and monitor progress towards achieving the multiple potential benefits against their initial aims and aspirations.
This will help to provide SLES projects with a way to monitor, benchmark and understand the SLES project implementation status concerning six assessment themes that encompass various aspects such as energy system technology, digitalisation, economics, management, and environmental and social impacts. This will enable SLES projects to gain better insights and understanding of a projects current status concerning project objectives and benefits, when and how to achieve these, as well as limitations in relation to the SLES development and deployment over the implementation period.
The MCA tool has been developed to be used in as part of an iterative process, used to regularly monitor and compare progress and performance during the SLES project. This will help to gain a comprehensive overview of the SLES progress and performance during the implementation period.
The MCA tool requires participation of representatives from the SLES project at first to define the objectives, current status and potential of the SLES project concerning each assessment theme and associated criteria. The second step requires the input of the appropriate data that is available for each assessment criteria.